Subtitle Studio
The easiest way to create and edit
subtitles online.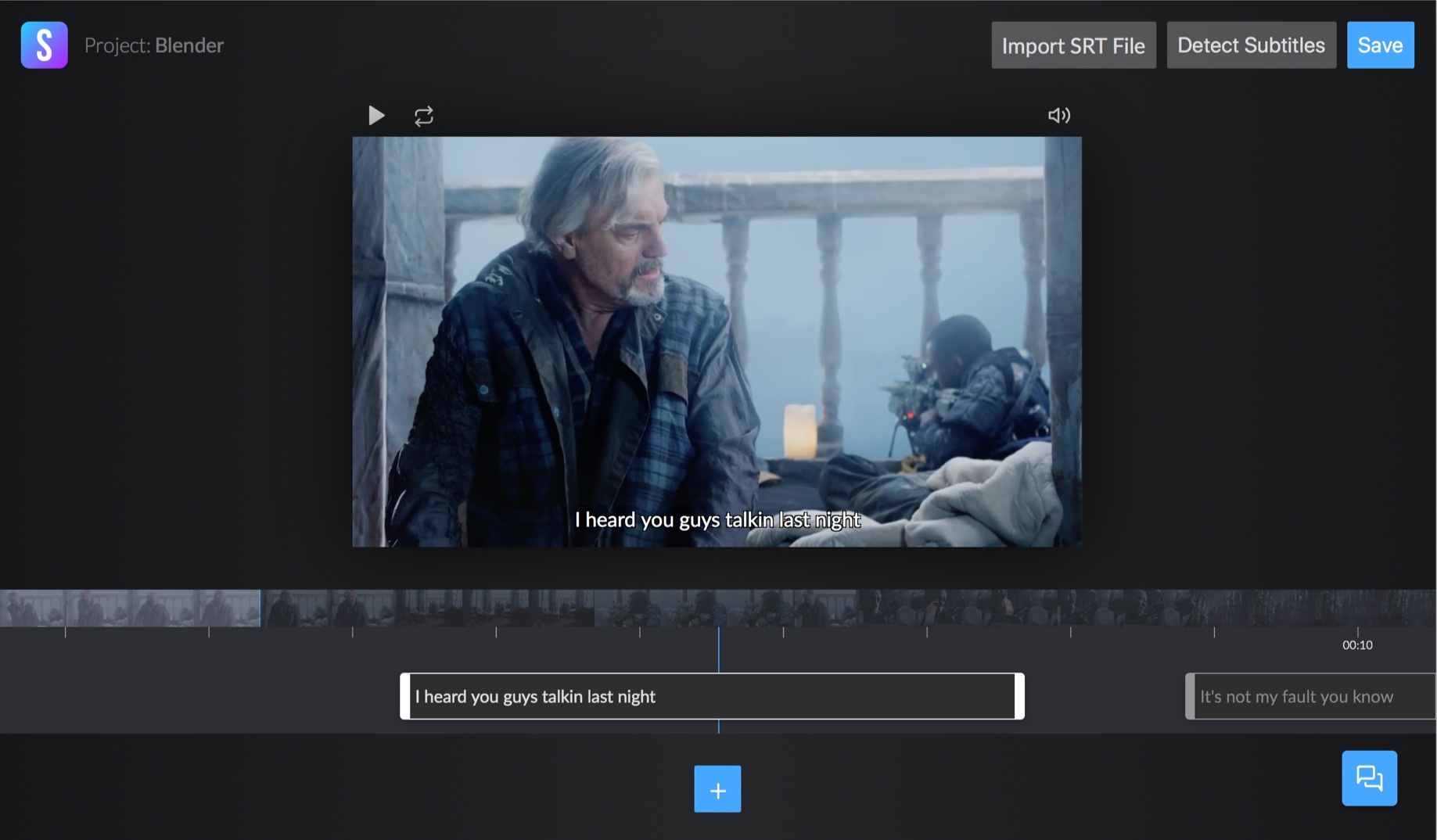 Everything you need,
with none of the clutter.
Don't bother typing in timestamps, just drag a subtitle block to where you need it and get typing.
Harness AI to give you a running start
on your new project.
Tired of laying all the groundwork when you start on a new video? Upload your video to automatically generate the foundation for where your subtitles need to go and what they need to say.